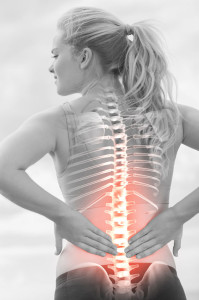 Forget plain ol' discomfort. Did you know that wearing the wrong bra can actually be bad for your health? Take a look below at just some of the reasons why.
Aches and pains
A bad bra doesn't offer the support you need. Therefore, other areas of the body have to compensate. When the neck muscles and those of the upper back work extra hard supporting the breasts, it can lead to pain in those areas. It can also lead to cervicogenic headaches (otherwise known as headaches with a neck origin).
Infection
Don't you hate it when a bra chaffs you? Well, that can be nothing in comparison to the infection you can get from it. If you have a bra that constantly rubs the same area, it can eventually break the skin, paving the way for bacteria to enter.
Stiffness
What happens when a bra is too tight? Among other things, the range of motion in your upper back becomes limited. This can cause spine stiffness, which can eventually lead to back pain.
Breathing problems
Unfortunately, too-tight bras can cause more than just back pain and stiffness. Depending on how tight they are, they can restrict your breathing. This can lead to poor oxygen circulation, which can cause anything from simple fatigue to outright fainting.